News
EAS successfully concludes the ITMA 2023 edition. 
25 July 23
An edition marked by a large influx of visitors, a booth that reinvents itself with a fresh image, exhibition of new machinery, and a specialized corner for software to revolutionize the textile industry.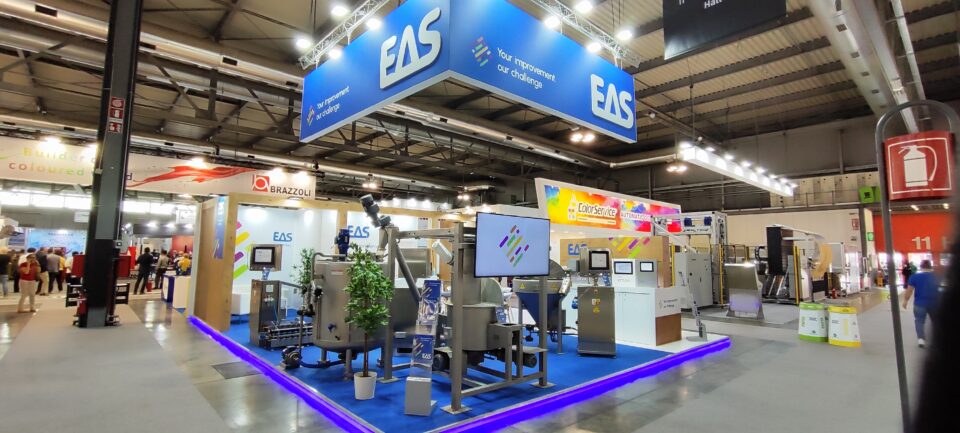 After four years of anticipation and a week filled with visits, we can proudly affirm that our participation in ITMA 2023 has been a resounding success. We exceeded our attendance expectations, attracting an enthusiastic audience to our booth with our refreshed corporate image and the unveiling of TecnoSal.
Unprecedented attendance success
The high influx of visitors at ITMA 2023 was a clear testament to the relevance and impact that EAS has in the textile industry. We are thrilled to announce that we surpassed the number of visitors from the previous edition in 2019.
The diversity of the audience related to the textile industry was truly inspiring. We are particularly pleased that many of our clients attended this fair, giving us the opportunity to showcase our latest innovations, such as the upcoming PCT-315 controller, which we will soon launch for sale.
A new image to reflect the future
ITMA 2023 provided us with the perfect opportunity to unveil our new booth design, reflecting the evolution and growth of EAS as a company. Our booth showcased a fresh and modern approach, in line with our new brand identity and strategic vision. The vibrant colors and minimalist design captured visitors' attention, creating a welcoming and appealing environment for interaction and exploration of our technological solutions. Additionally, the lounge area we included in this edition was a complete success.
Software focused on textile 4.0
In this new stage, we have placed special emphasis on strengthening our focus on textile 4.0 software. In each edition of ITMA, we dedicated an exclusive section of our booth to highlight our software solutions. Visitors had the opportunity to experience our applications and attend exclusive demonstrations organized by our software department.
During these days, we have been sharing knowledge and receiving valuable feedback from visitors, resulting in mutual enrichment. Our commitment to the development of advanced textile software drives us to continue innovating and improving our solutions to meet the changing needs of the industry.
Our Textile 4.0 software is designed to optimize production processes, enhance efficiency and quality, and foster collaboration throughout the textile supply chain. With our applications, companies can efficiently manage all their operations, from product design and development to production control and inventory management. Moreover, our Textile 4.0 software offering includes advanced data analysis and machine learning tools, enabling companies to derive valuable insights from the data generated in their operations. This provides them with the ability to make more informed, data-driven decisions to enhance effectiveness and profitability.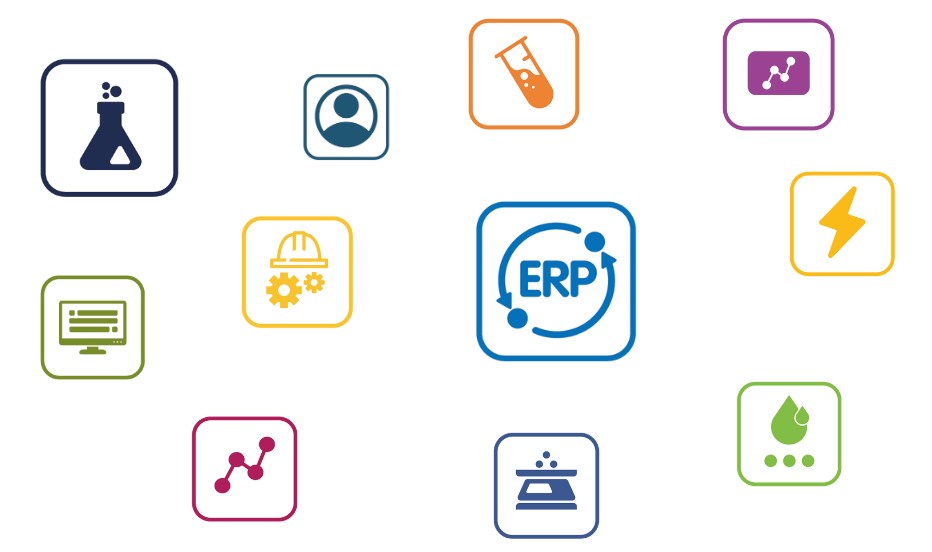 We have made a strong commitment to providing cutting-edge textile software solutions 4.0 that drive digital transformation in the textile industry. Our focus on innovation, collaboration, and continuous feedback allows us to keep moving forward and offer solutions that help companies achieve success in today's textile environment.
TecnoSal: The brine system that sets a milestone in the textile industry
This innovative machine sets a milestone in the textile industry, and we are proud to have showcased it for the first time at this prominent trade fair. With an exceptional combination of state-of-the-art technology and an ergonomic and efficient design, TecnoSal offers our customers a complete and highly cost-effective solution to automate brine preparation processes.
The response from visitors has been simply astonishing. The enthusiasm generated by TecnoSal was so overwhelming that we managed to close several sales during the event. We are excited about the opportunity to work closely with our customers to implement TecnoSal in their operations and efficiently automate the entire salt flow. With TecnoSal, we have taken a step forward in optimizing textile production.
Road to Hannover 2027
Since our first participation in ITMA in 1999, at EAS we have experienced exceptional growth. Our customer and visitor base has grown significantly, and we want to express our sincere gratitude to all those who have supported us on this exciting journey, especially our valuable customers. Their continued support drives us to continue innovating and offering cutting-edge technological solutions for the textile industry.
After the resounding success of the Milan edition in 2023, we now turn our attention to the upcoming event to be held in Hannover from September 16th to 22nd, 2027. We are excited about what the future holds for us and the challenges that await us. On this occasion, we will present exciting future developments that demonstrate our continued commitment to global textile digitization.
We are proud of being part of the evolution of the textile industry and are committed to driving its transformation towards a more sustainable and efficient future. Hannover 2027 will be an opportunity to share knowledge, establish connections, and collaborate with other industry leaders.