News
Slow fashion: A long-distance race for sustainability that must touch people's consciousness
10 June 22
Slow fashion pursues the goal of making clothes using sustainable manufacturing processes and ethical working practices committed to local industry. The big fashion companies are taking up the challenge to make this change while voracious e-commerce competitors continue to focus on the fast-moving consumer model.
In early June, one of the world's leading giants in low-cost online retailing launched a tough marketing campaign by opening a pop-up shop in the centre of Madrid. Promotions on TikTok spread like wildfire with unbeatable discounts to general public and an unmissable event for content creators and influencers.
The result was as expected. Kilometric queues from early morning to access the establishment to buy beautiful and affordable clothes. The speed of brand-new weekly products, together with the low-cost prices make this company a winning combination. The atmosphere lived is reported in this article of the national newspaper El País.
The conclusion is simple: fast-fashion phenomenon continues unstoppable, but, are we aware of its impact?
A trend with an expiry date for the planet
The voracious consumption of new clothes every week, encourages production practices that are not sustainable if we want to protect the planet. As a general rule, these clothes are made of low-quality materials with a very short lifespan. The speed of manufacturing to fullfill the demand is dizzying, This combination often results in manufacturing procesess that cannot employ sustainable practices.
This phenomenon is also linked to unethical working conditions taking place in underdeveloped countries or countries with lax labor legislation, with 12-hour working days and 6 days per week to meet demand.
In 2014, news went viral about a consumer who found a help message on a label denouncing labor exploitation. Or more recent events such as the death of 25 workers in a clandestine textile factory in Tangiers who were working under precarious and unhealthy conditions.
Design and fashion are not at odds with sustainability.
Slow fashion avoids this practice in a drastic way, opting for local production in companies that look after the well-being of the workers, creating quality jobs and wealth in the area. A model focused to slow down manufacturing process investing on sustainable practices.
"It's time to slow down and consider the true cost of choosing quantity over quality" – Kate Fletcher
This term was coined in 2007 by Kate Fletcher, professor of design, fashion, and sustainability at the Centre for sustainable fashion in London, and Mathilda Tham, professor at Linnaeus University in Sweden. Both wrote the book Earth Logic; a manual of good environmental and social practices to deploy within the textile and fashion industry. Slow fashion aims to produce sustainable and durable fabrics that extend the life of the garment, promoting the circular economy and the recycling of textiles. This philosophy aims to reduce the carbon footprint by generating a smaller amount of residues, trying to achieve "Zero waste".
Being aware that climate change is a fact, all economic sectors are rushing to adopt sustainable development goals set by the 2030 Agenda. Fashion and footwear industry, according to UN, produces annually in global terms more than 8% of greenhouse gases and 20% of wastewater.
The current economic conjuncture is another factor. Rising prices of raw materials, inputs and inflation are helping textile companies to team up with technology to find ways to optimise production and implement plans for improvements in their manufacturing procesees, to create sustainable and profitable fabrics. This transition achieves high impact results by establishing medium- and short-term measures.
Big apparel and footwear brands take note and drive change
Giant retailers, whose sales model is a hybrid of physical and online shops, have already deployed environmental sustainability plans in apparel and footwear manufacturing. They have elaborated sustainable practices guidelines requiring their suppliers to comply with, largely achieving full traceability of the garment's production, from the manufacturing of the first fibre to its arrival at the consumer.
Broadly speaking, they are committed to the development of sustainable fabrics from recycled materials and pay close attention to monitor production processes promoting responsible consumption of inputs.
Garments manufactured under sustainable parameters are easily identifiable by the consumer. Distinctive labels such as Join Life used by the Inditex group or Commited used by Mango, guarantees a high percentage of manufacturing procesess carried out by sustainable practices.
The challenge must also address public awareness. According to Greenpeace, keeping clothes for a couple of years reduces CO2 emissions by 24%. It seems to be slow fashion is a long-distance parallel race between industry and consumers.
Technology is the great ally of sustainable development
As consumers when we see apparel displayed in the shop, under an "eco-label", we tend to think that it's all about marketing. But in fact, behind that product there is a series of technological developments making it possible.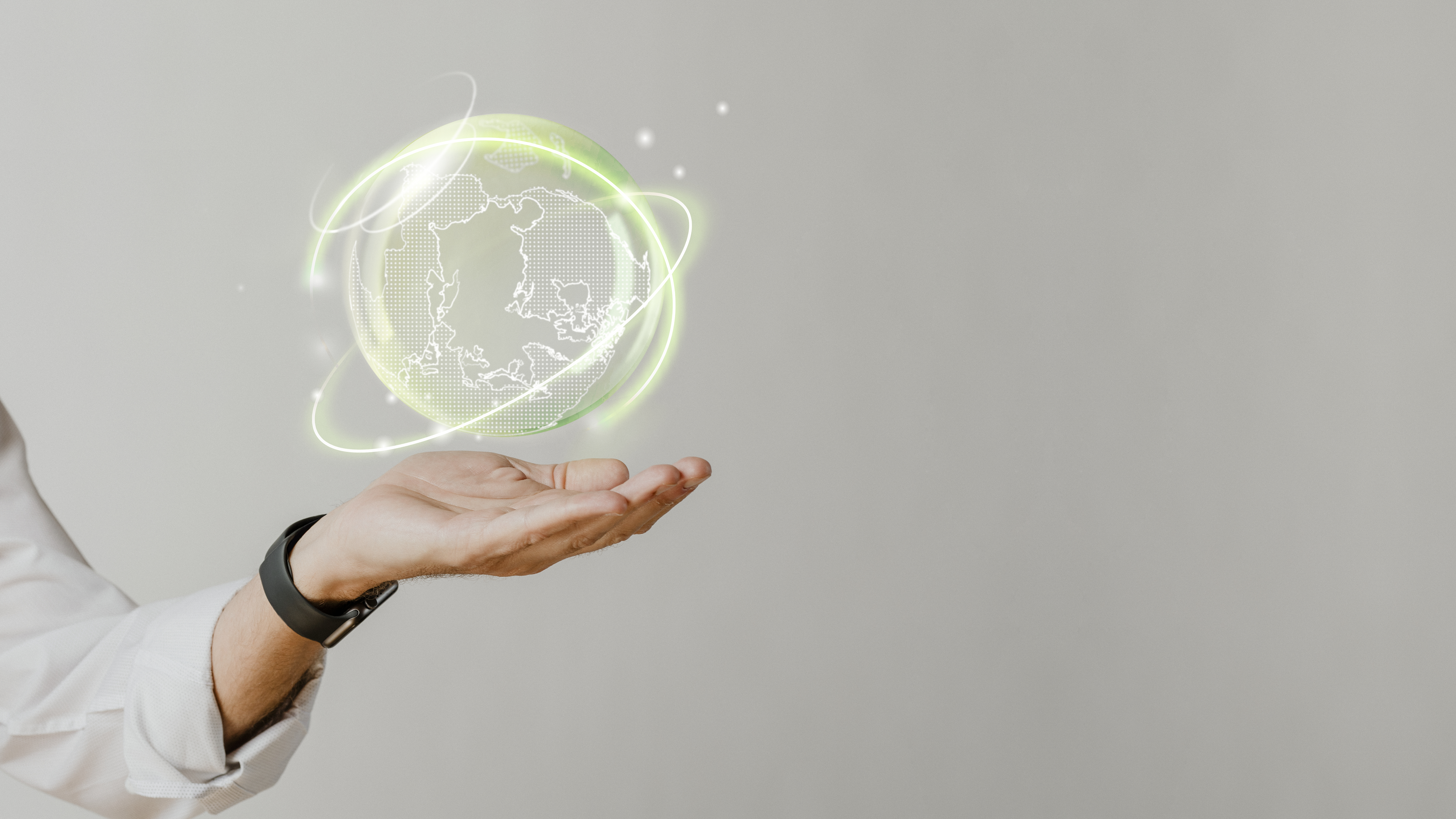 As textile technology dedicated company, we develop many tools that allow textile companies to measure and certify every step of the manufacturing supply chain.
One of our latest developments is our consumption display installed in machine controllers. This function allows textile plants to monitor in real time the amount of water, energy or steam they consume. They can monitor these parameters to develop continuous action plans to improve manufacturing processes, enriching the quality of the final fabric.
Another key aspect is to have competitive software that manages information in real time. With all data obtained centralised under one spot, companies would be able deploy their manufacturing processes more efficiently. Software will also help us to generate reports and statistics to optimise the performance and production capacity of the plant, avoiding waste and reprocessing.