News
5 keys for accessory maintenance on industrial textile machines
12 January 21
The maintenance of industrial textile machines and their accessories is a daily challenge that every company must face. This means being prepared for those cases where machines suddenly stop working …
The maintenance of industrial textile machines and their accessories is a daily challenge that every company must face.
This means being prepared for those cases where machines suddenly stop working as a result of the deterioration of a spare part without having foreseen it.
A good textile machine maintenance plan is vital for scheduling short- and long-term maintenance tasks, but the key to success is having the right parts and spare parts available at the right time.
Therefore, the adequate management of the stock of spare parts and accessories for textile manufacturing machines is crucial for industrial textile companies, in order to be able to act quickly and efficiently.
But is it enough to have a maintenance plan? From our extensive experience in the sector, we affirm it is not enough just to have a maintenance plan. Thus, here we bring you some extra advice that you should take into account as prevention.
---
Keys to the maintenance of textile machine accessories
1. Cleansing the parts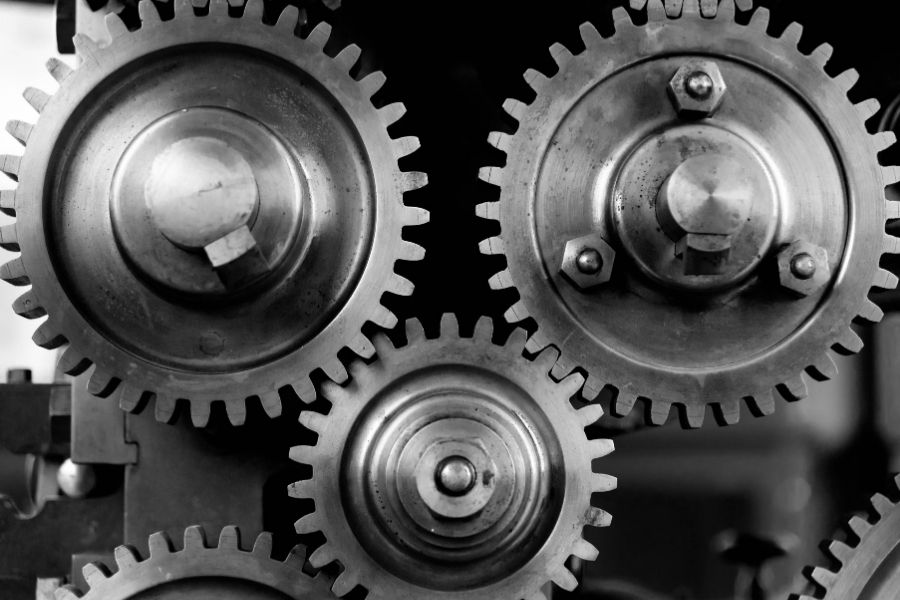 Ensuring the correct cleaning of all components of the machine will avoid piece obstruction and deterioration by external agents. For example, checking periodically the electrical cabinet and keeping it clean, will prevent dust and dirt. This may cause an obstruction in the controller fan, causing an unplanned stoppage of the machine.
The advisable thing is to program a simple daily or weekly task for cleaning the pieces to minimize those risks. In addition, the correct screen sanitation will help to extend controller's lifetime as well as improving the sanitary safety of the plant, so important in these COVID-19 times.
2. Developing a reliable centralized system
A good maintenance plan should include scheduling to change the spare parts based on the operation and type of machine.
In most textile companies we can find out machinery with different production loads. There are machines only scheduled for working twice a week and on the opposite the ones working a full 24 hours shift. This means there will be different degrees of wear and tear to plan in advance.
The best option is to have a centralized and integrated system. Maintenance managers will be able to control the warehouse of each section, carefully note the anomalies and draw up the various maintenance plans for the mill.
3. Communication between the operator and the supervisor
The operator is the one who faces the machine every day and knows the strength and weaknesses. Good communication with the maintenance manager will help to keep a record and traceability in order to act on any inconvenience quickly.
If the machine is showing a persistent fault, it is advisable to act immediately and check what's is going on to prevent major failures.
4. Use suitable products for accessory maintenance
It is important to know the machine manufacturer's instructions for proper maintenance, including the correct cleaning products as not all of them are valid. Before taking any action, consult all the doubts with the manufacturer.
5. Find a reliable supplier
Although the market is full of offers, the best is to keep a reliable supplier. It will be even better if, besides the products, the supplier has experience and knowledge in the textile sector in order to provide good after-sales support. A reliable supplier can advise us in order to find the best solution.
This is a time saving the can go unnoticed. Also, the same provider may have interesting extra services that we may need in the future.
Techincal service and machinery spare parts
In November 2020, EAS opened an online shop for spare offering spare parts and accessories for textile machinery, with easy access and a simple purchasing process.
We offer a range of components commonly used in the textile industry, such as water-soluble bags, seam detector kits, level, and flow measurement accessories as well as meters, probes, or temperature controllers.
We also offer a personalized valve configuration service to help companies to find a suitable valve for their machinery. Contact us; we'll be very happy to assist you.
At EAS we have extensive knowledge of all types of textile machines for weaving, dyeing, and finishing. We also have 30 years' experience in the textile sector, backed up with an extensive portfolio of clients both in Spain and overseas.
Our technical service is made up of professionals with more than 10 years of expertise in 4.0 textile automation, offering maintenance and repair services as also implementing our developments.
You can learn more about our services by visiting our website and following us on LinkedIn and Twitter.